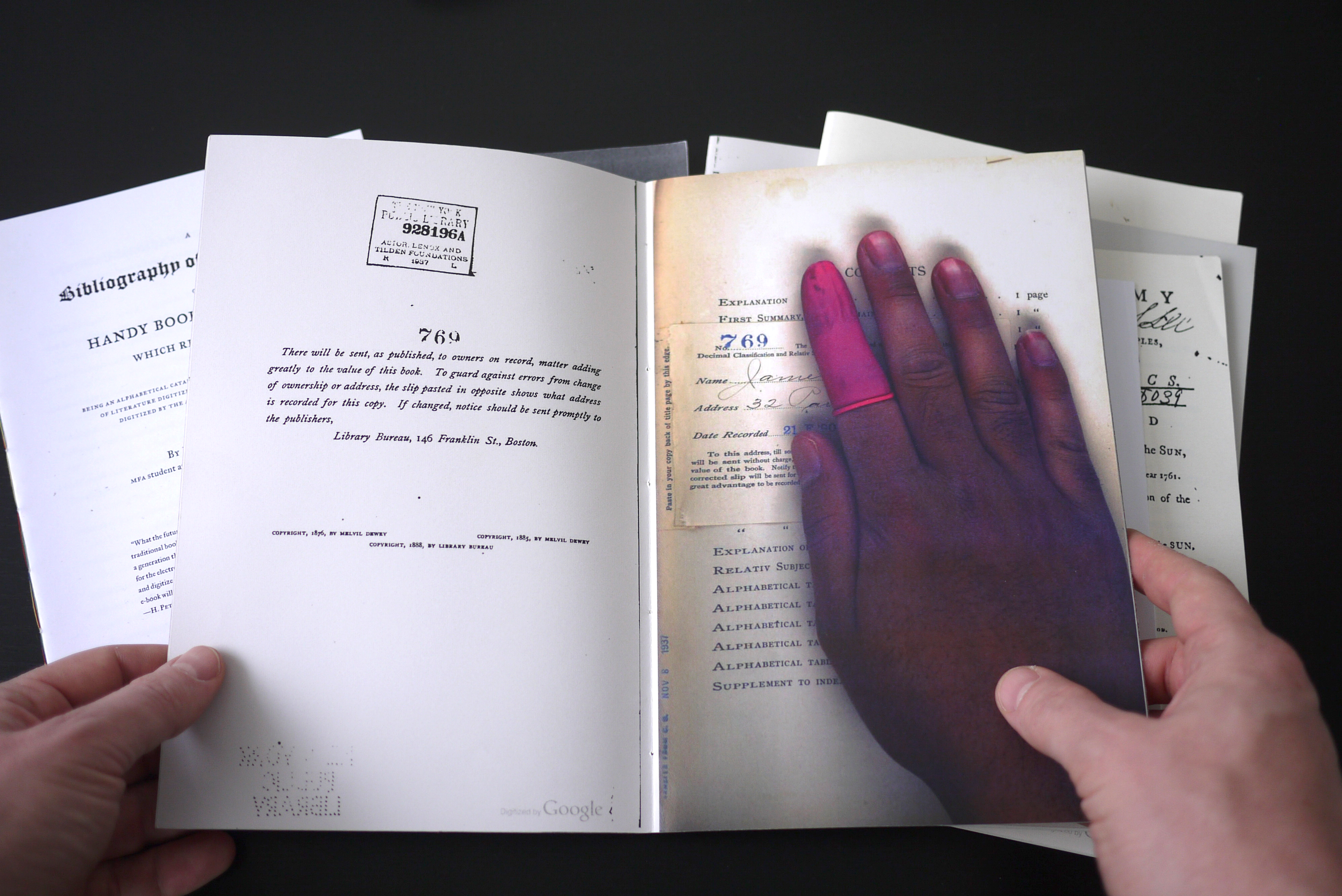 Special Collection
(2009–13)
RISD MFA. Twelve books, dimensions variable.
Special Collection consists of a dozen hand-sewn volumes, each partial recreations of books found on Google Books. Each is reproduced at its original size, revealing multiple disruptions and errors, introduced during Google's own scanning process: the scanner's hand, holding down and obliterating the page; type and illustrations which have degraded and blurred to the point of illegibility; pages scanned while in the process of being turned; fold-out maps and charts that were scanned while closed. Some of these artifacts are beautiful and evocative. They are the found poetry of this new machine.

This work was produced as part of my MFA Thesis at Rhode Island School of design. It has been exhibited internationally, and featured in
The New Yorker
, The Library of the Printed Web, Kenneth Goldsmith's
Wasting Time on the Internet
,
Zeitschrift für Medienwissenschaft (ZfM)
, and
Die Zeit
.
— — —
A print-on-demand edition of this project, collecting all twelve books in a single black-and-white paperback volume was produced in 2013. It is in the collection of the MoMA Library, and is available for purchase from
Printed Matter
.
Photos by Paul Soulellis, Library of the Printed Web.